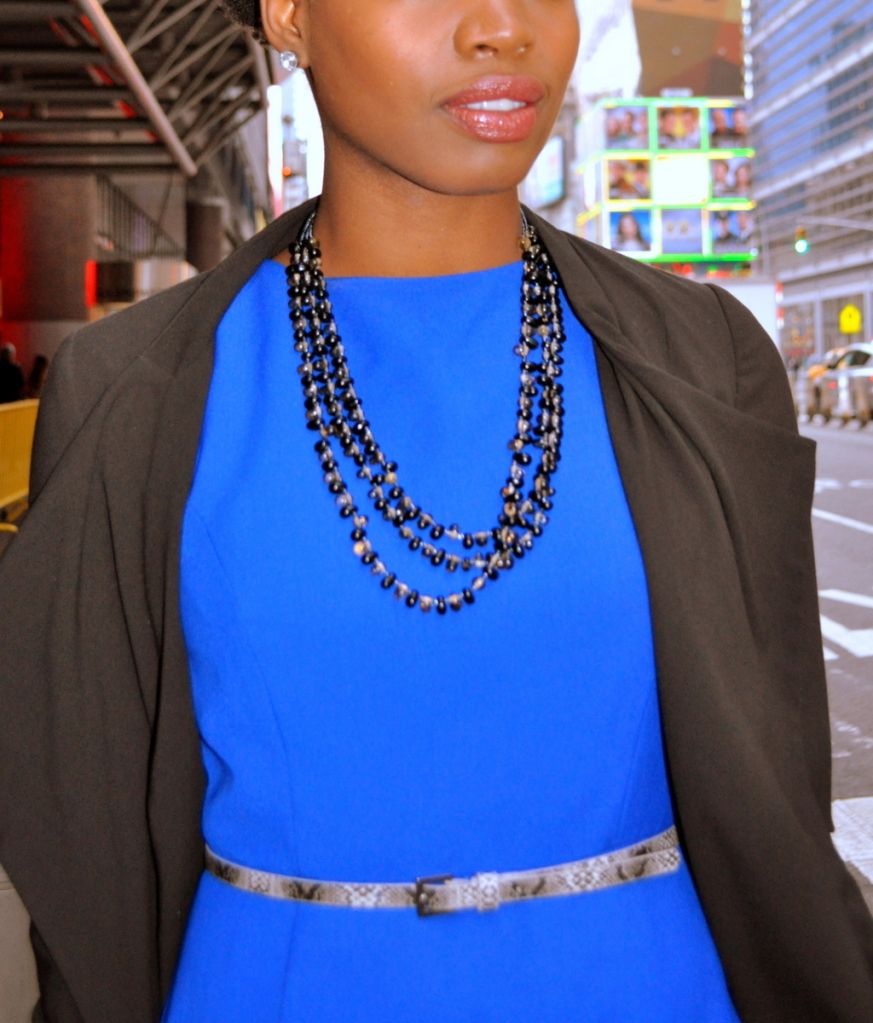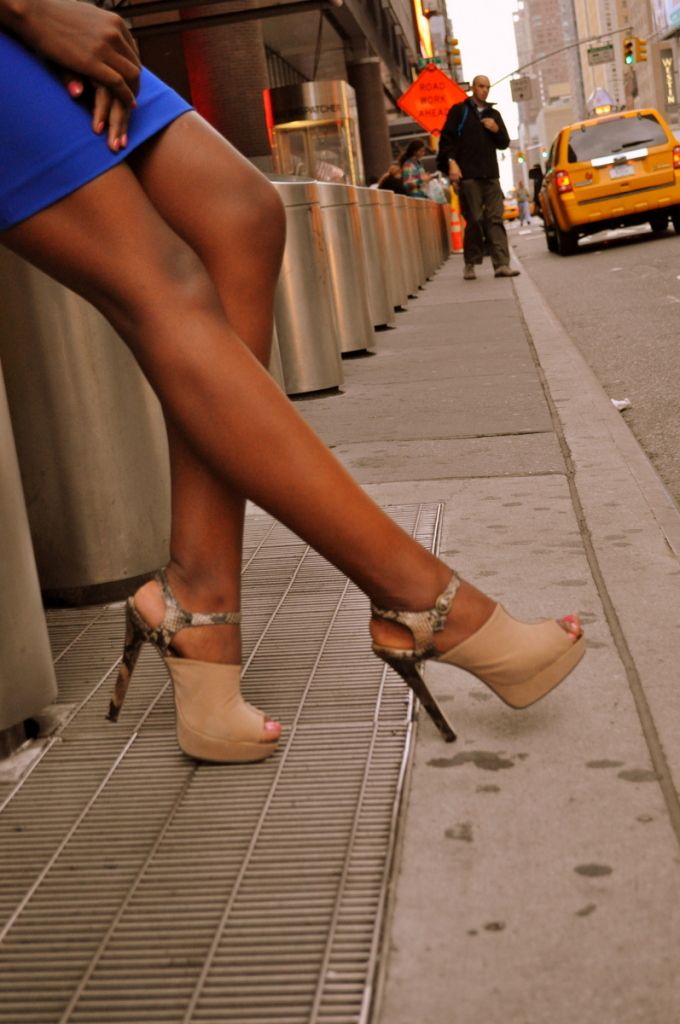 I just want to be clear that I'm not always prancing around, leaping, jumping, and hula hooping in New York City. To support my weird hobbies and somewhat productive lifestyle, I actually have a full-time job. Surprise! My style at work varies because it's a moderately laid-back environment. It's not corporate so I can include different trends and things I love with my day-to-day work wardrobe.
I love buying dresses that can be worn though different seasons. I'm loving all the clean-cut Ellen Tracy dresses I purchased through ideeli.com just for that reason. They can be classy, but can be worn differently depending on your style.
Last Wednesday I had several meetings around town, so I chose this royal (electric) blue Ellen Tracy dress, and paired it with fun (but subtle) Steve Madden, animal print shoes. You wouldn't believe it if I told you, but those shoes along with two other pairs were purchased for a grand total of $35 during Daffy's last business day blowout sale. I almost felt like I robbed them, but you guys should know by now that I love a good bargain! I can't admit it enough - I am a thrifty shopper, and I am very thrifty shopper. The only thing that saddened me from that experience was that the people working there would be unemployed the day after. That left a bittersweet taste in my mouth.
What do you wear to work? Share!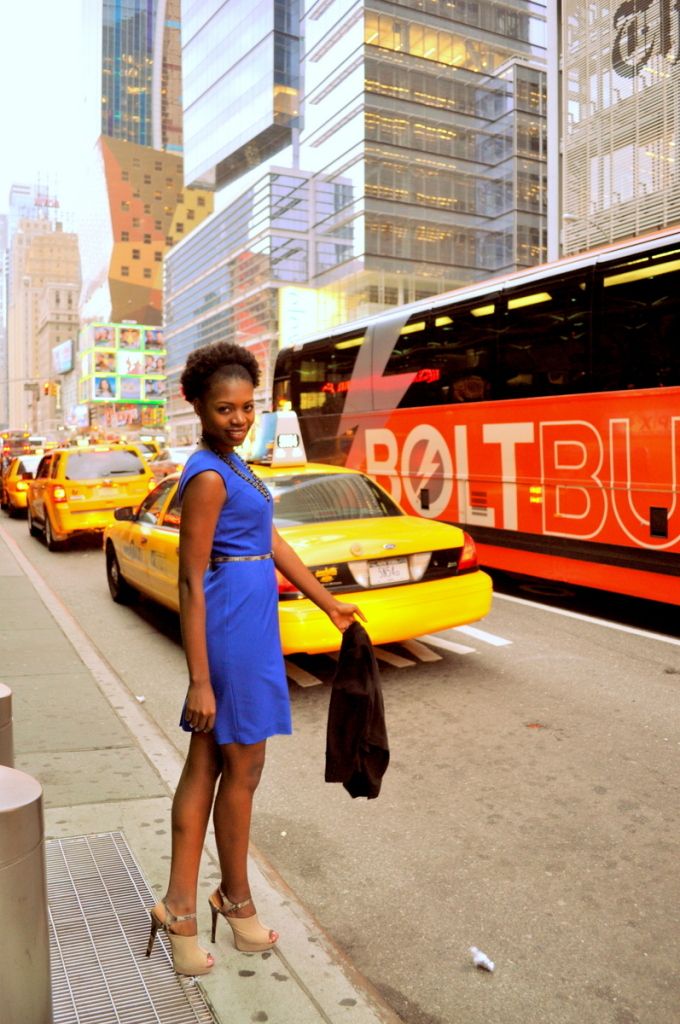 Photos by Sarita.