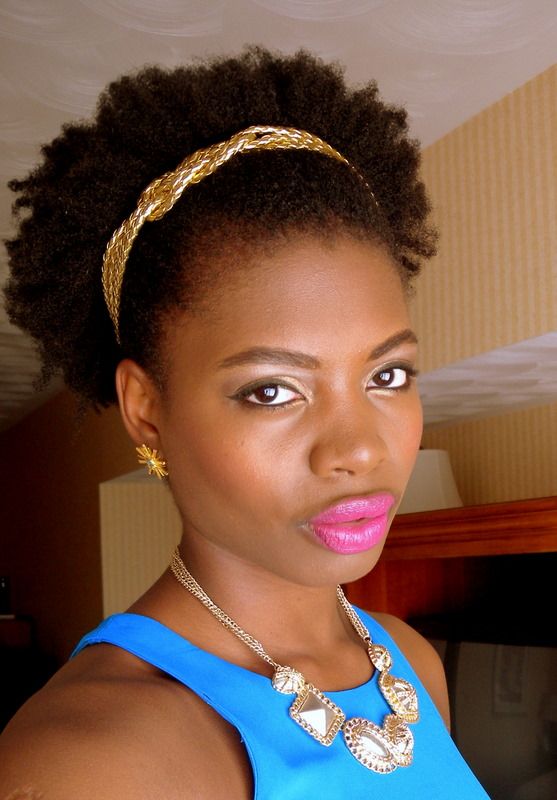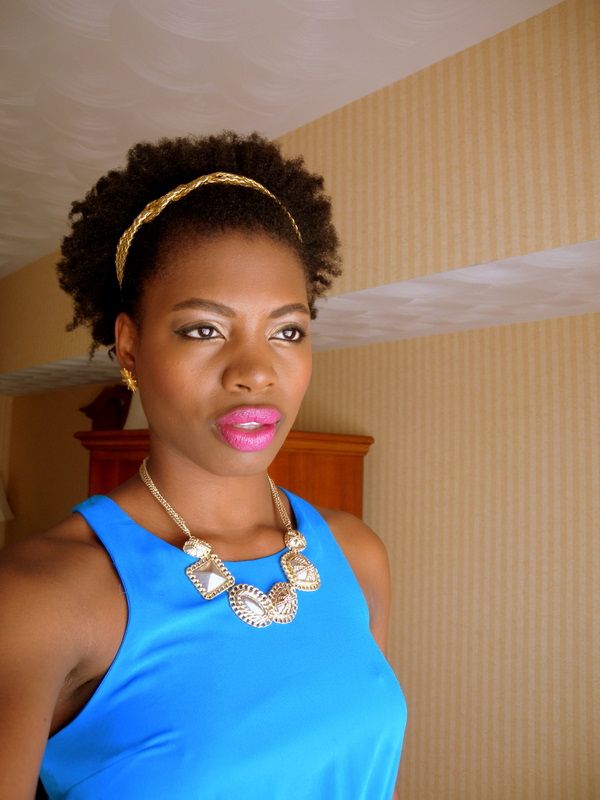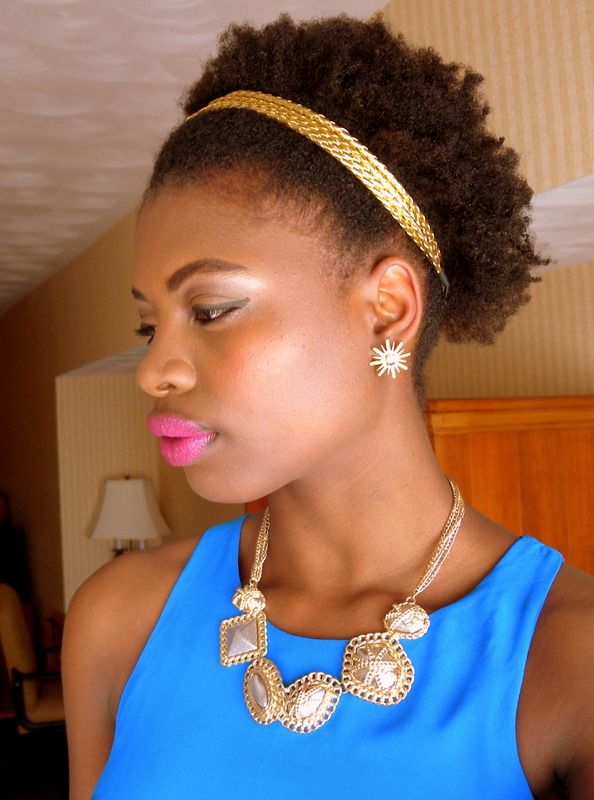 The last wedding Tyler and I attended took place in an historical Mansion overlooking the ocean in Newport, Rhode Island.  The bride was absolutely stunning, and everyone who attended (including myself) wouldn't stop saying how perfect and beautiful everything was. Right after, we welcomed the new couple in the lobby of the mansion with champagne, cocktail hour was held in the back right at sunset. There was a beautiful garden, two fountains both in the front and the back of the mansion.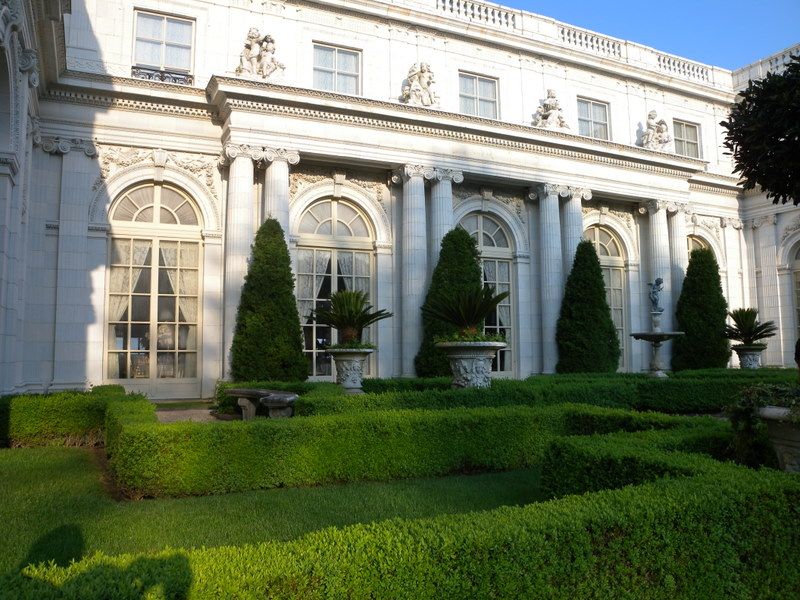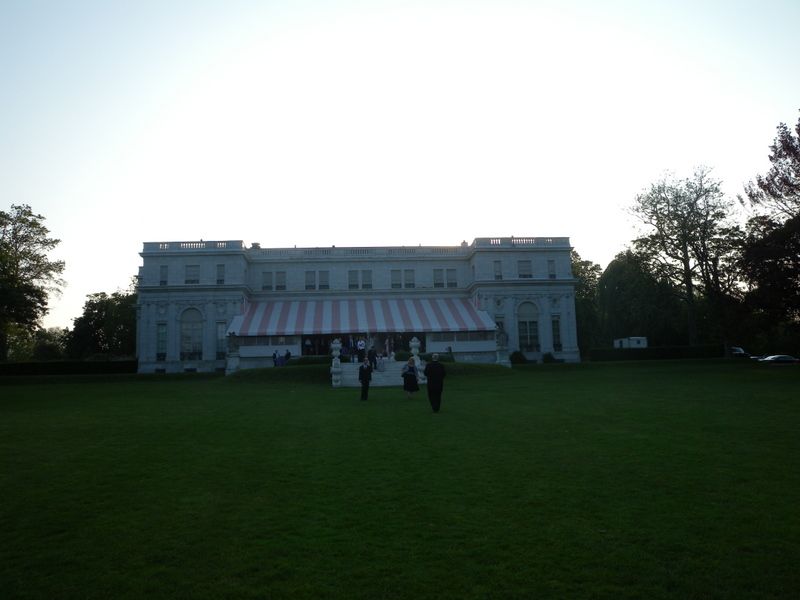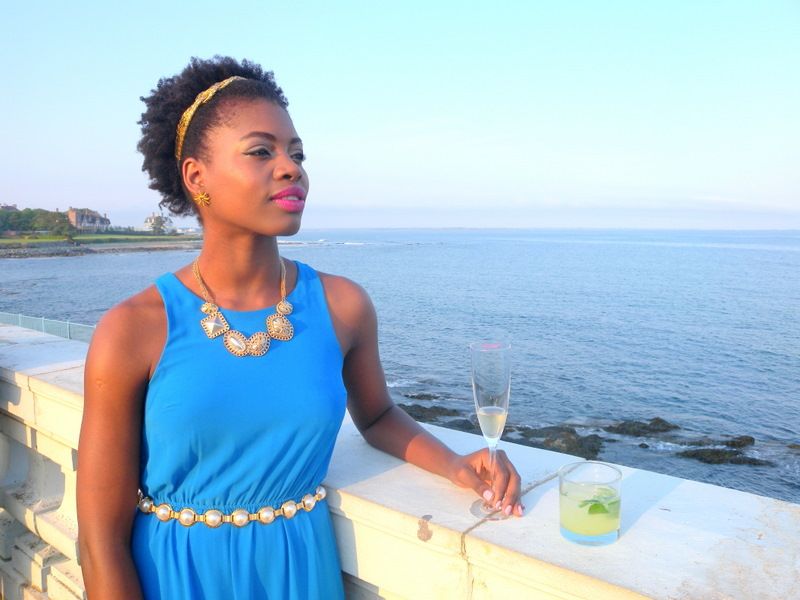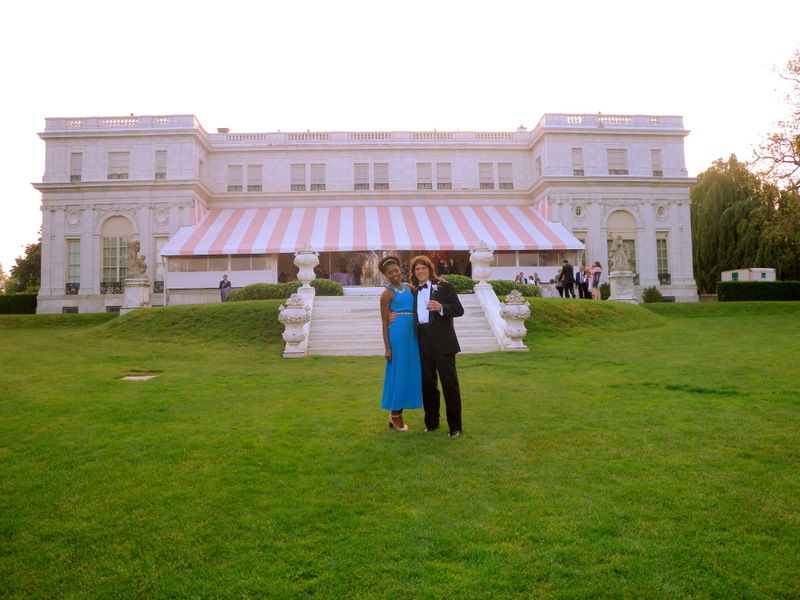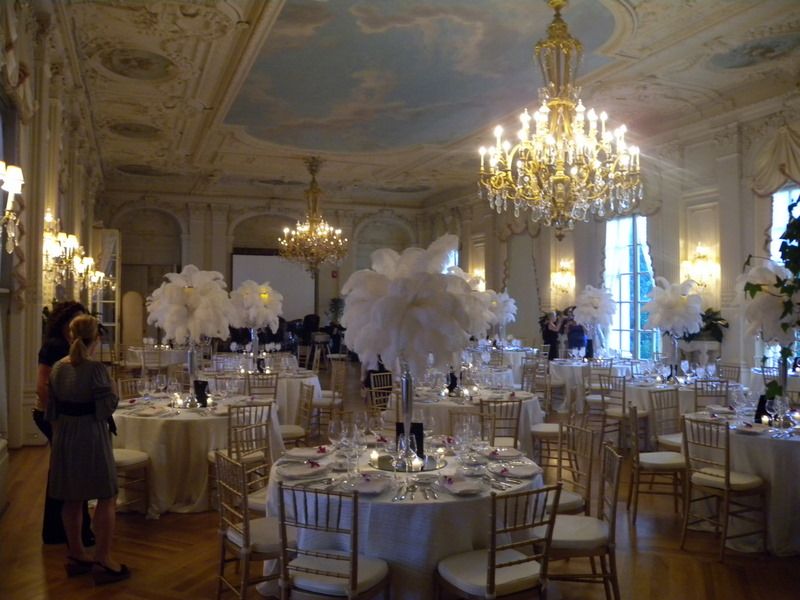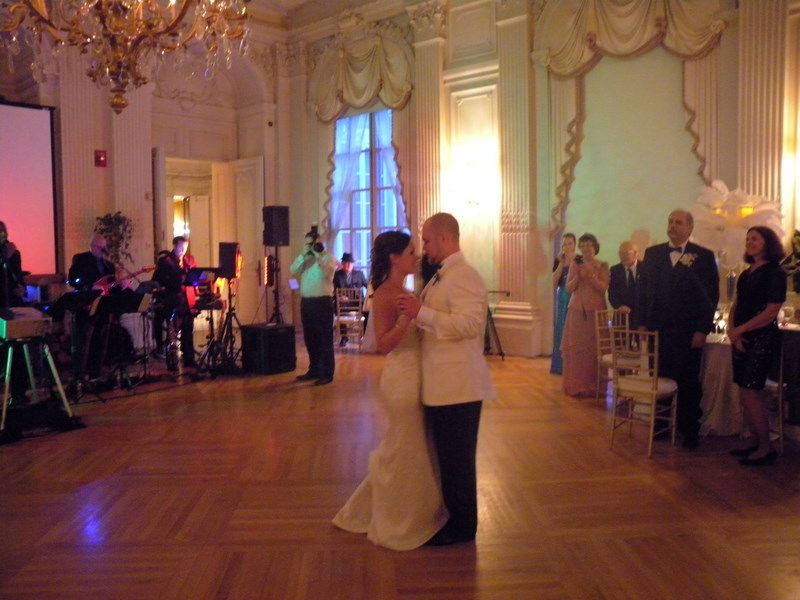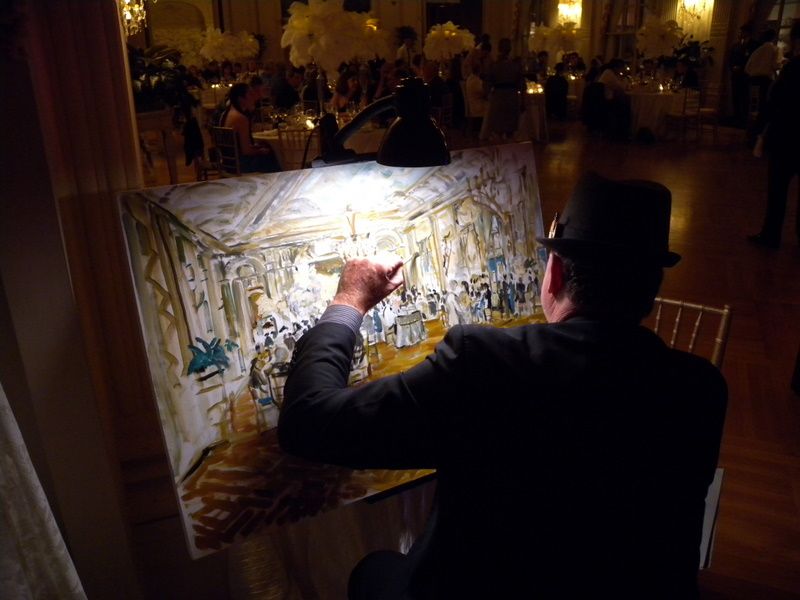 The drinks and hors d'oeuvres were amazing. Dinner and dancing were held in the ballroom, an extravagant room delightfully decorated to represent The Great Gatsby. Ostrich feathers formed beautiful bouquets as  centerpieces for every table. An oil painter sat in a corner to paint the event. The bands couldn't have been better. There was even a chocolate fountain! Tyler had to send a friend to make sure I wasn't bathing in it. It was definitely a night to remember.
Cheers to Mr. and Mrs. Piper!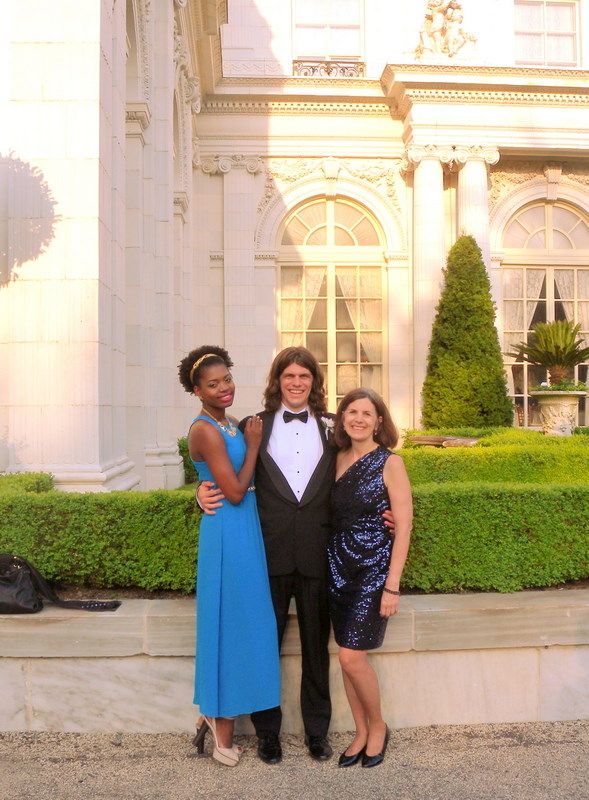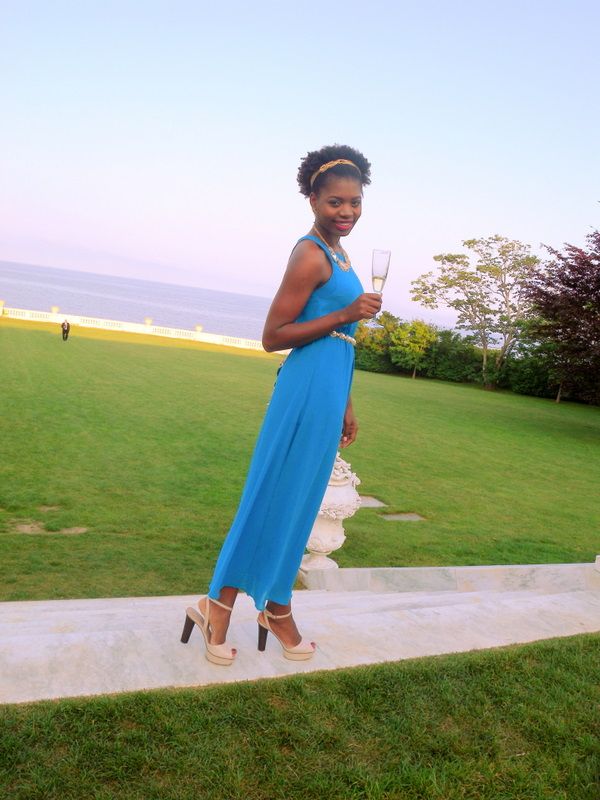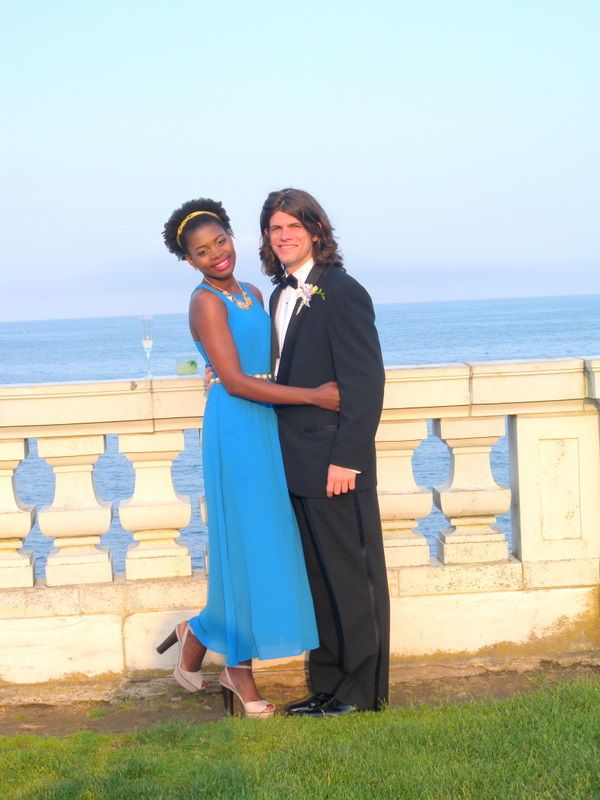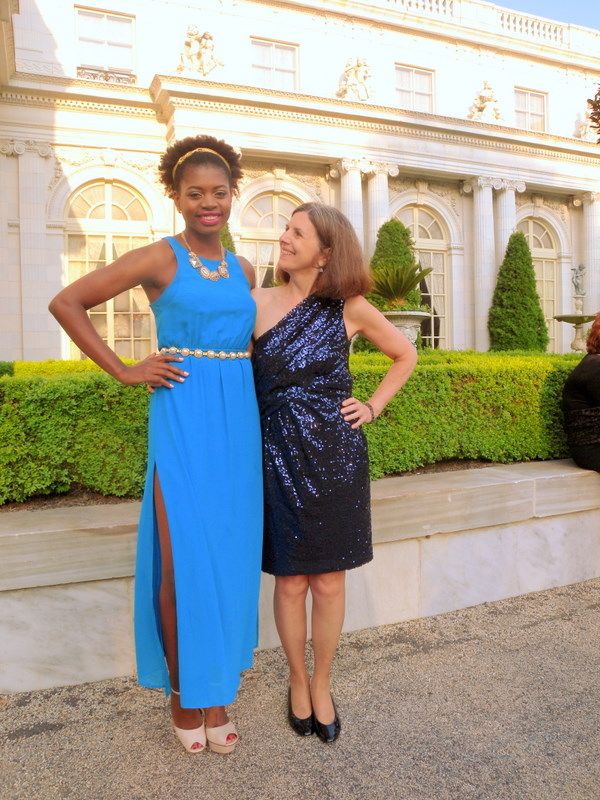 I wanted pops of color for this wedding since my last choice of dress for the last one was a pale yellow and looked close to white in pictures. I opted for a blue, long, sheer dress with high slits. I also decided to spice it up and wear a hot pink on my lips!