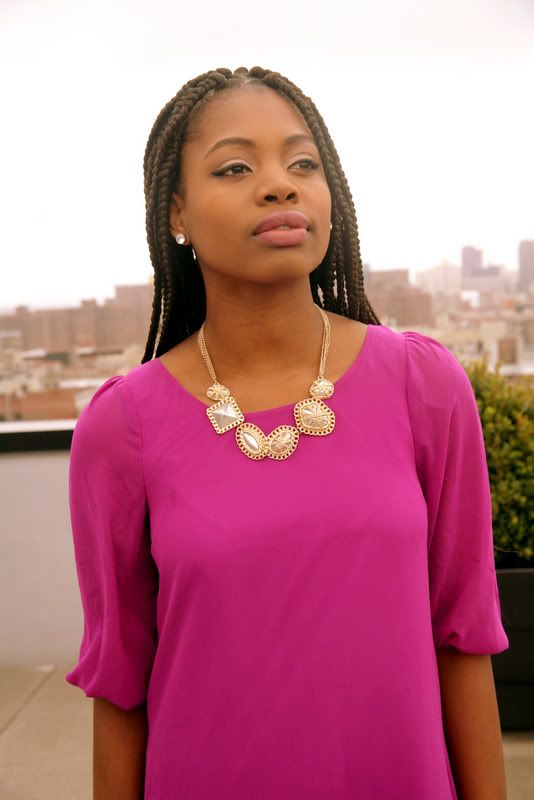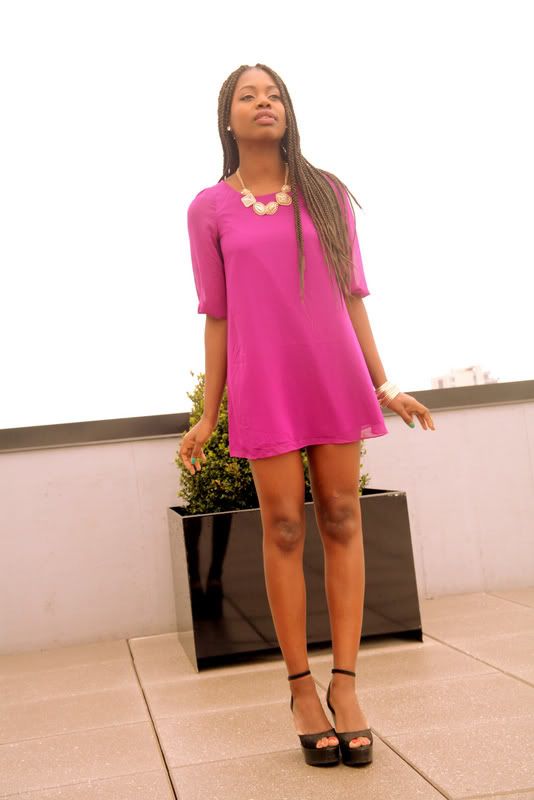 My friend peeked at my closet and told me that he loved that my closet was mostly colors. I didn't realize I had so many pinks, reds, and coral before he mentioned it. I always try to stay away from buying too many black or gray dresses especially in the warmer seasons. It's funny because the more I look at my closet, the more colors I think I need. I guess it takes an outside eye to make me realize that I'm not doing too bad.
I love this new magenta baby doll looking dress I purchased (from Forever 21) about a month ago. It's very light and girly. I paired it with somewhat of a bold necklace and black Juicy Couture wedges.
I can't wait to wear it with a pair of flats. I can tell it's going to be a favorite for mid-afternoon adventures in summer.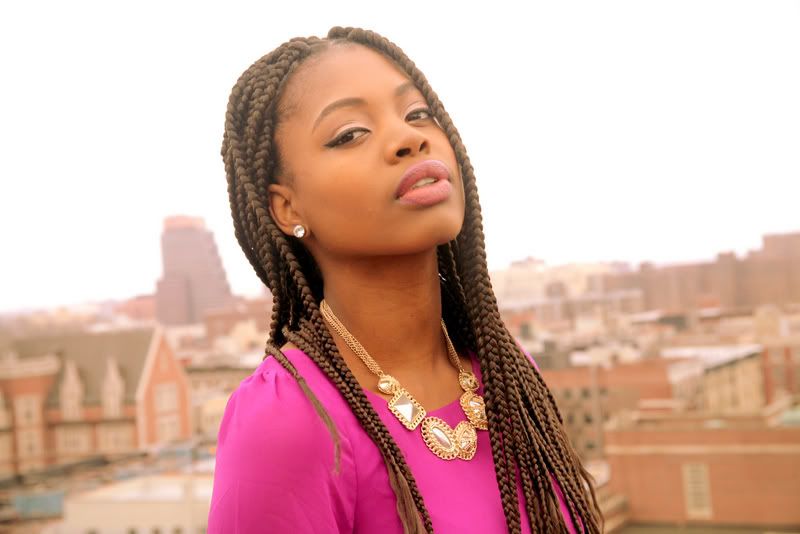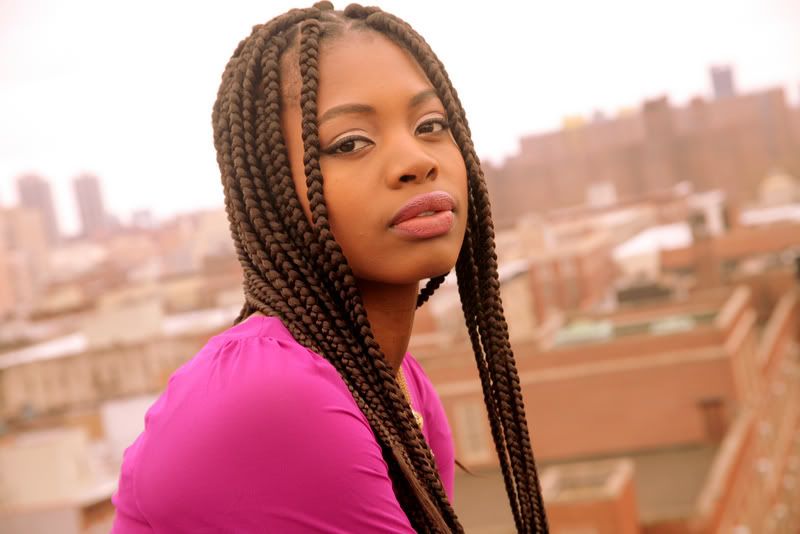 Photos by Alejandro (On my roof)