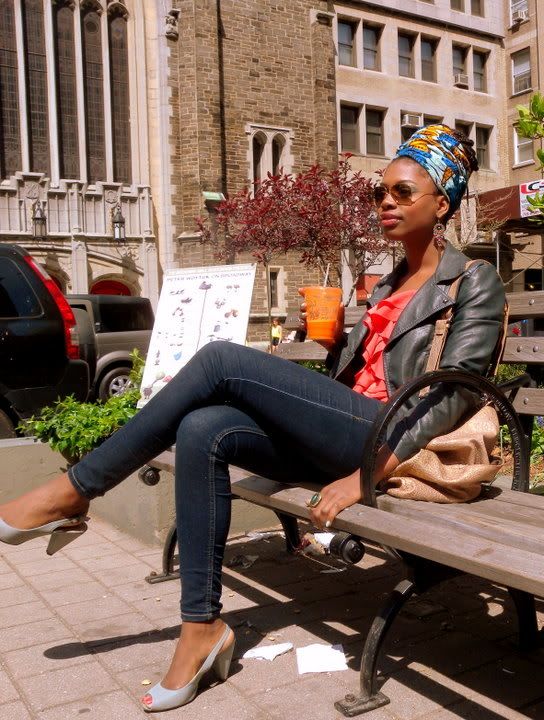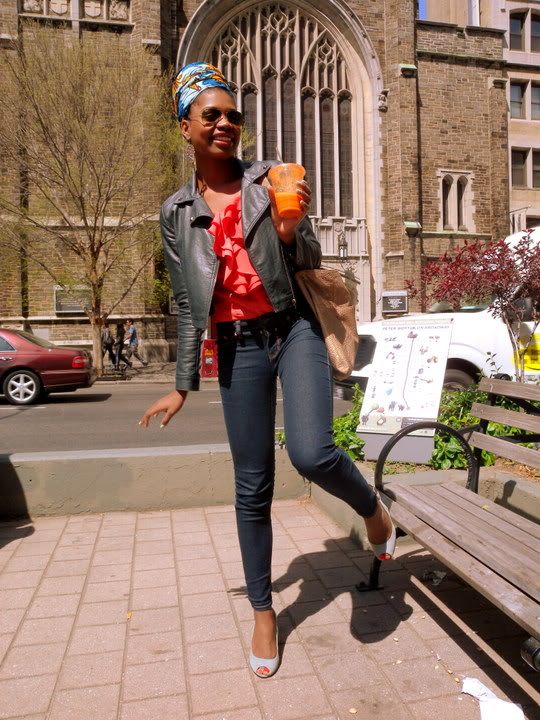 Last Saturday was amazing! I always feel great when it's sunny and warm out . Tyler and I had a good, cheap vegetarian lunch near Columbia University. We watched students carry kegs up to their apartments, walk around covered with colored powder from head to toe, and blast music from their windows. Some of the girls wore super mini skirts and belly shirts. It seems like ivy leaguers like to party just like the rest of us. There was a guy even urinating outside on his porch without a care in the world. Probably some frat d-bag or d-hamster as Tyler likes to say. He hated all of it– I kept referring his intolerence to the character, Holden Caulfield in Catcher of the Rye by Salinger.
After lunch, we went to the Harlem African open Market on 116th. I love walking through there to look at pretty fabrics and African accessories. I didn't purchase anything that day, but I was already haggling with the vendors just for the hell of it. I enjoyed the conversations I had with some of them. Many of them insisted although I was from Haiti, my ancestors came from their country because they could tell based on my features. I accepted all of it. I really wish I knew which African country my ancestors came from. I'm sure one day I'll visit Senegal, Benin, and many other African countries.
For dinner, I kept the orange top, added a blazer, removed the head wrap, and switched my jeans to a short black skirt. I was craving meat, so I ordered a delicious Mergez Sandwich after we stuffed our faces with hummus, spinach and chicpea, and lentils. The weather remained perfect until the night time.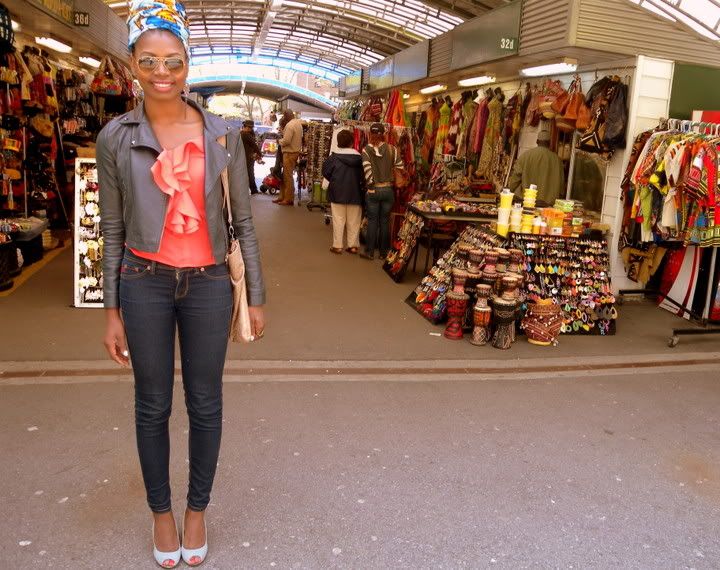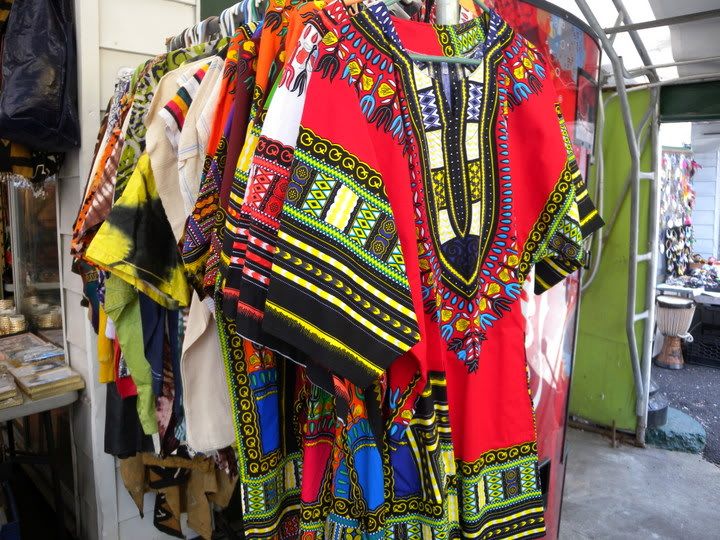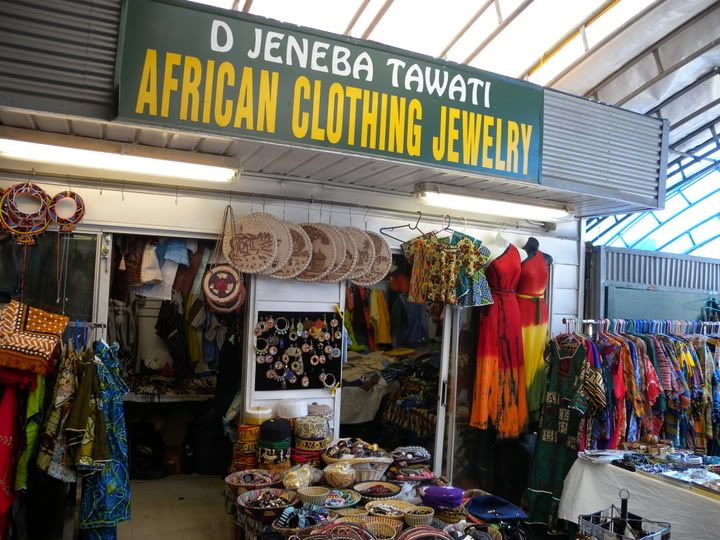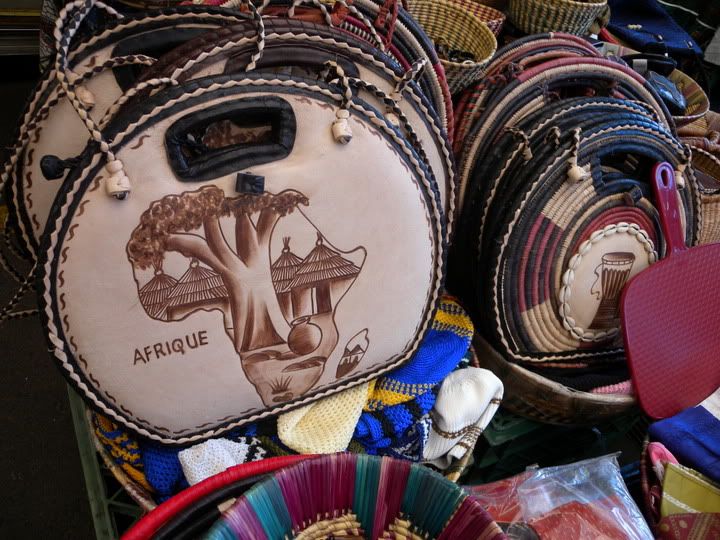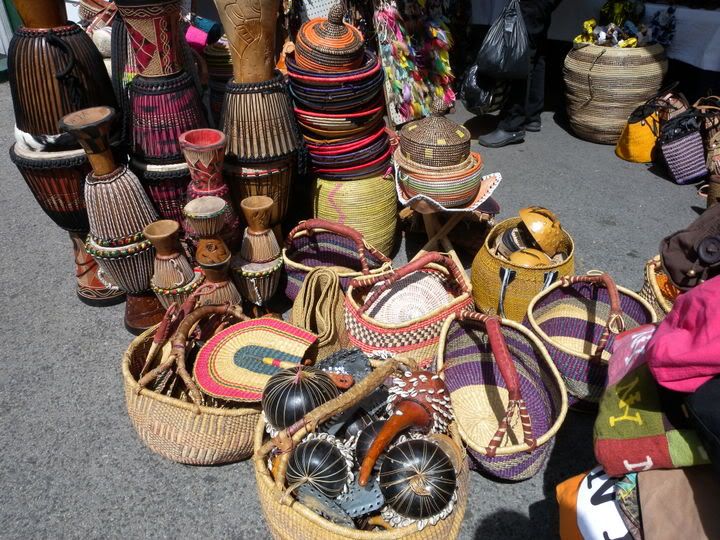 *Also, very random…I'm kind of now addicted to fresh carrot juice. *