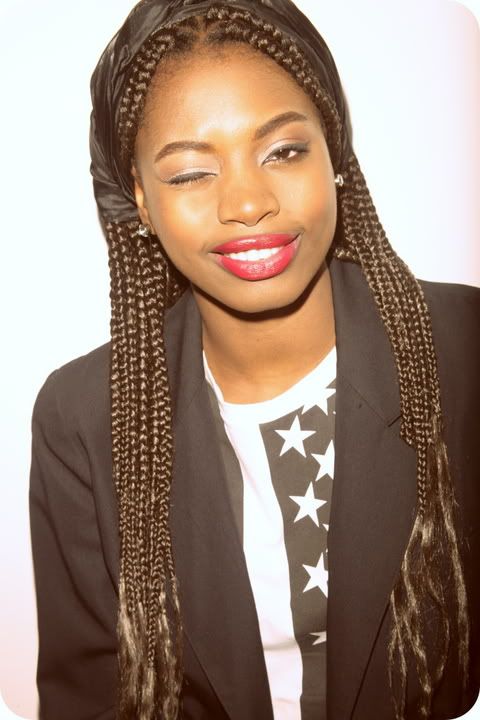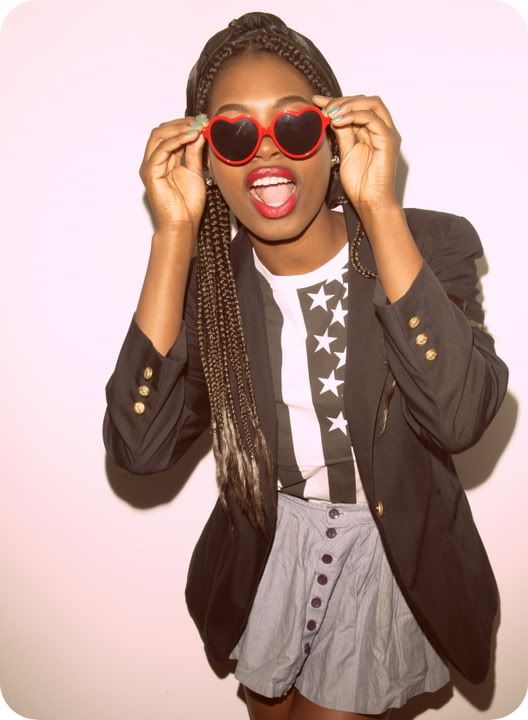 I purchased this flag shirt for my brother a while ago, and I loved it so much, I bought one for myself. I really don't mind wearing guys clothes if I like it. I originally bought it to wear with cutoff jeans shorts. I also pictured myself destroying it a bit, but I actually like the fit for now. 
This skirt was bought maybe in high school at one of the first flea markets I've been to in New York City. Back then, I only came to the city on occasions and I never really knew where I was going. I always just ended up somewhere by accident. I love that the skirt has pockets, and it's super fun. It's a little too short for my taste now, but I can't seem to get rid of it!
The blazer was thrift-store bought in the East Village. I bought it for Halloween, but wear it on sometimes. It's clearly too big, but I don't care.
Update on April challenge(s):
The no-alcohol for 30 day challenge is a piece of cake so far. I don't even miss a glass of wine, or martini, or beer right now. I've been able to go out and decline without feeling left out. I also love waking up without throbbing headaches, and being more active on Saturdays!
The sugar-free challenge is a joke. So I will not comment more than I've not been eating daily brownies like I used to. And I pass up on dessert 98% of the time. However, yea, I've had added sugar. It's definitely a lot less than I've had before, but this challenge is harder than I thought!
I eat a salad for at least one meal. I never said I would before, but I thought it would be a good thing.
I also drink carrot/spinach juice (no added sugar) at least once a week. Yum!
I feel fantastic! I always feel great when I'm active, so I don't know how is it that sometimes I just stop. It's even more mind-boggling how hard it is for me to get back to routines when I decide to start again. I will just try to remain as active as possible. I love walking, which one of the main reasons I love the city. You can pretty much walk anywhere!
I feel happy. I feel energetic, and in control. And when I feel happy, I take silly pictures in silly outfits. You're welcome!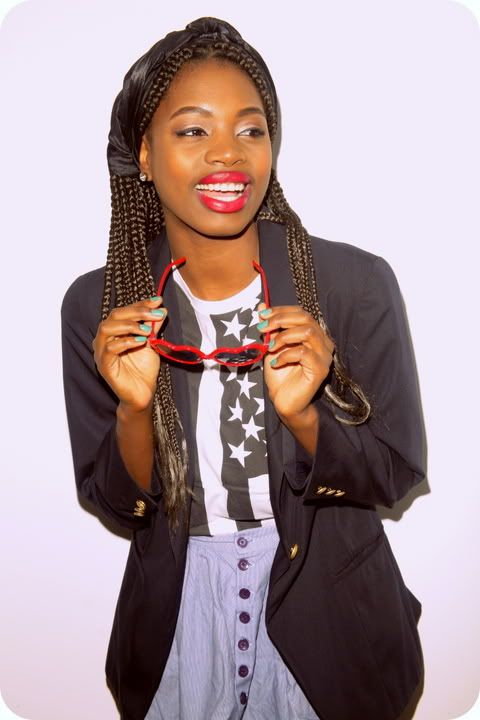 Photos by my friend Alejandro.