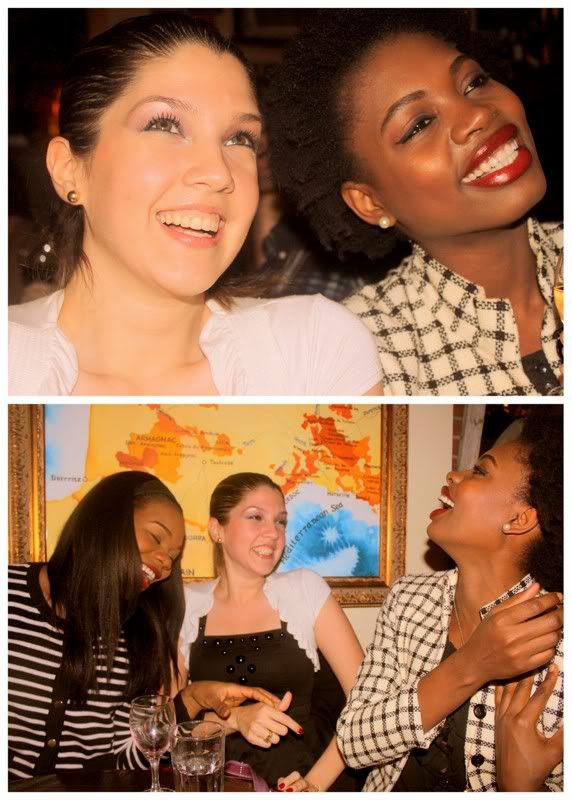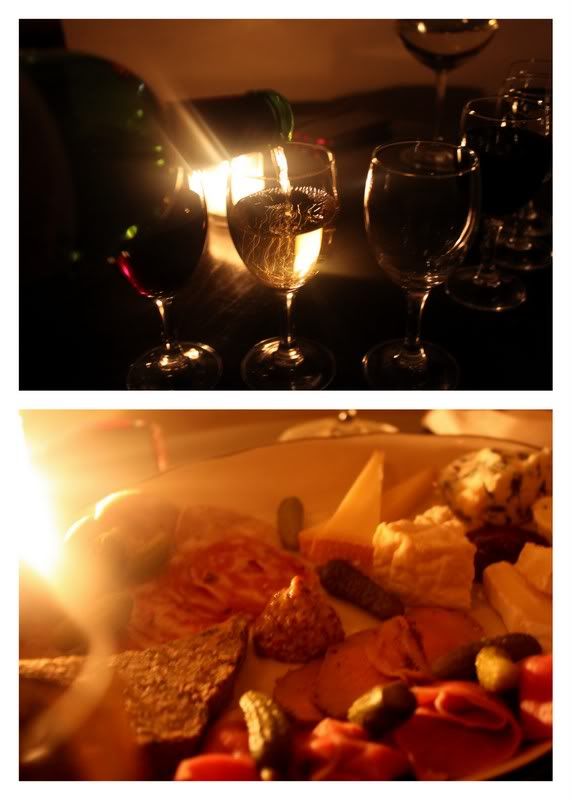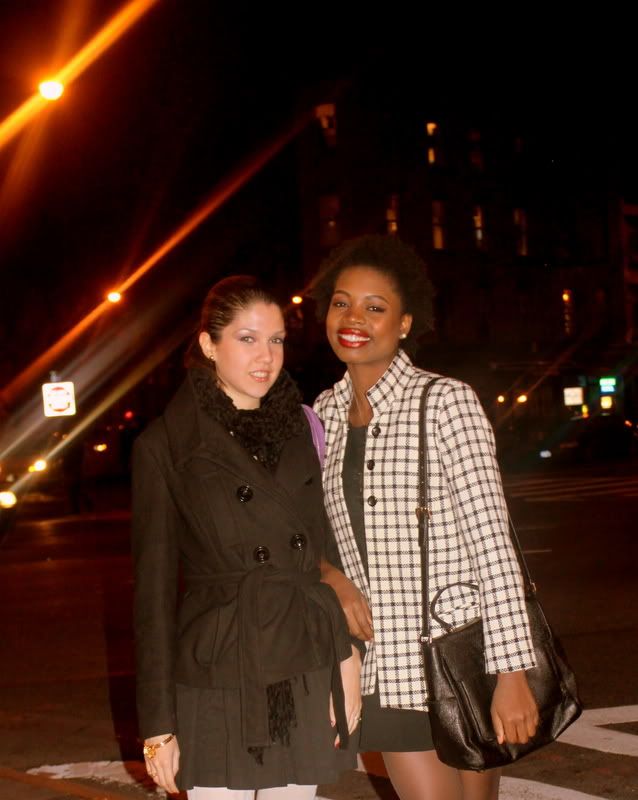 I love anything that reminds me of Paris. When I read about the little French wine bar in Time Out, I knew I had to make an appearance. The name alone is very clever. To a French speaker it sounds like "twenty over twenty", in other words, "one hundred percent", but it really reads, "wine over twenty".
It was really everything I imagined it would be after reading the short article in Time Out. It was dark, cozy, beautiful, simple, small, and very French. Abby tagged along with me and Sara that night. It was great! The more the merrier! We had a fantastic evening tasting different wines and sharing charcuterie, delicious cheese, and bread.
We occupied a deep corner in the little dark bar, a great place to strike a few private conversations while observing our surroundings. I loved the great map of France just above our heads. It brought back memories of the short little road trip I had with my beau, driving from Paris to Nice, then to Dijon, Grenoble, and back to Paris. The whole night while I carried conversations with my friends, I couldn't help but reminisce on the great memories Tyler and I had that first time we traveled to France together.
Vin Sur Vingt definitely gets a vingt sur vingt in my book. Although I wasn't crazy over the dessert, I loved everything about the place. From the little corner it sat, to all the subtleties that makes it stand out. Our waiter Carlos from Brazil was also a doll and very patient. He gave us some great recommendations, and he's great at faking an accent. That's pure talent to me.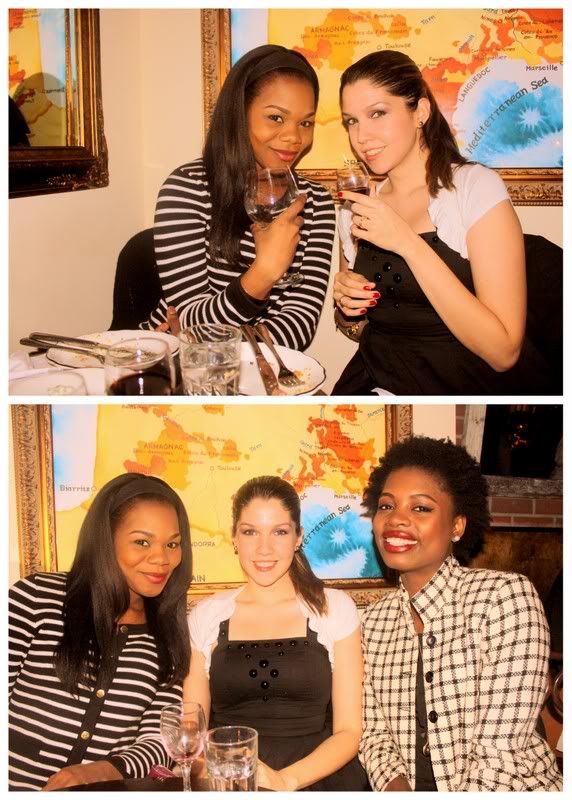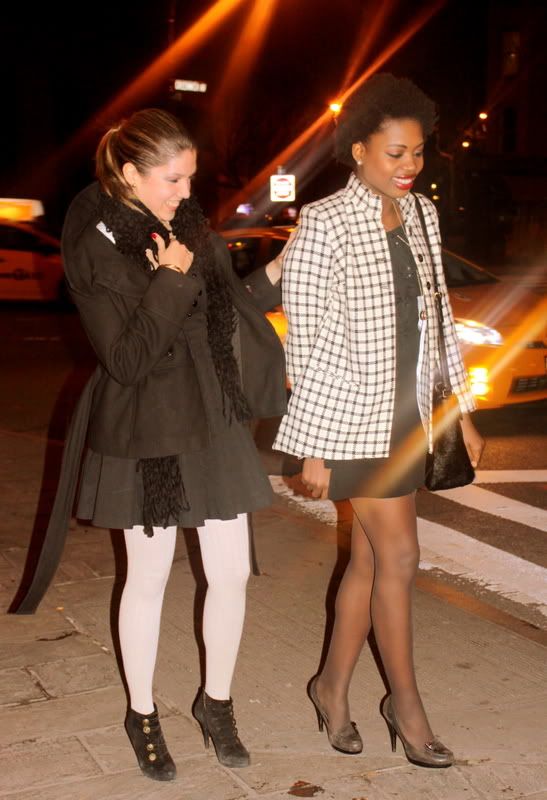 Just so you guys know, this was the 7th entry for Paola and Sara Take NYC! Stay tuned for post 8 next week.

Now we all laugh…