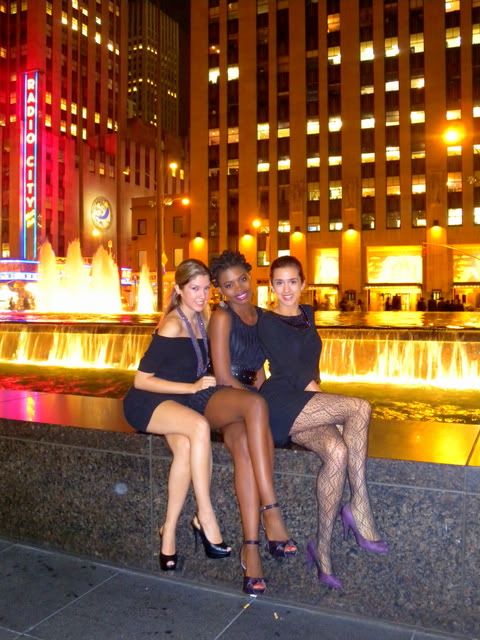 Sara and Lauren came over my apartment yesterday to get ready for a fancy night out. We decided to dress up for the occasion, which lead us to all wear the same the colors, black and purple. The black dresses came out, and the purple accessories were ready to complement them. We were invited to eat a complimentary meal at one of the New York City's best fine dining sea food restaurants, Oceana. A restaurant that recieved a two-star rating by the noted NYT food critic, Sam Sifton.
Read review here: http://www.nytimes.com/2009/11/18/dining/reviews/18rest.html?pagewanted=all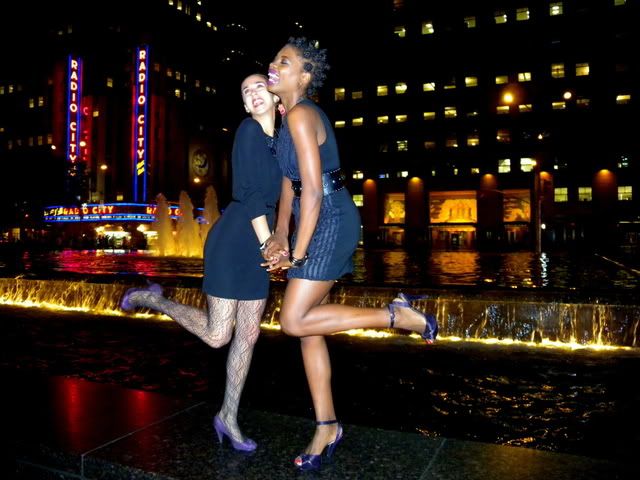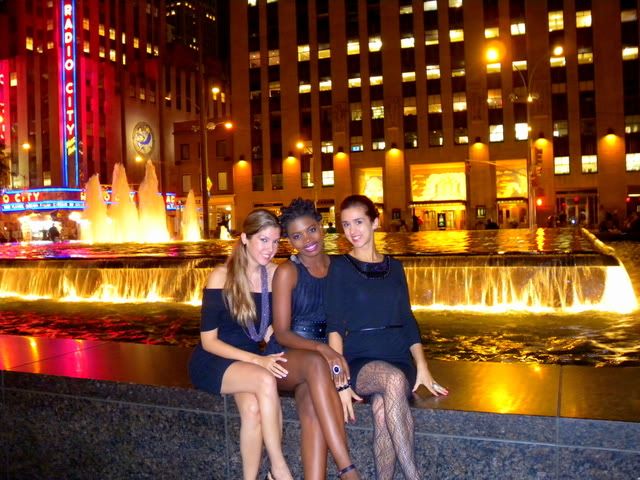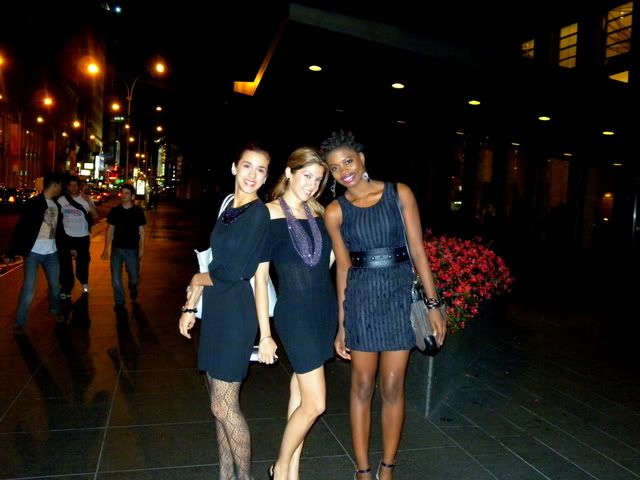 We knew we would have an amazing time because we always have fun anywhere we end up going. And when it involves towers of fresh seafood, delicate cuts of filet mignon (for Sarita because she doesn't fancy sea food), salmon cooked to perfection, we just couldn't pass up the opportunity.
The evening went as magical as I anticipated. We goofed off, and we spoke about serious personal life issues. At the end of the night, Lauren told me, "Paola, you behave the exact opposite than what people would think you should. You are goofy and fun as opposed to just being a tall, stiff, beautiful girl." That made me happy, and that's why I'm mentioning it.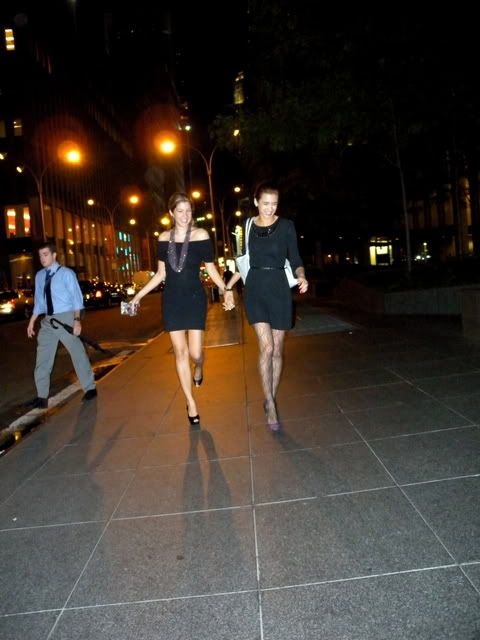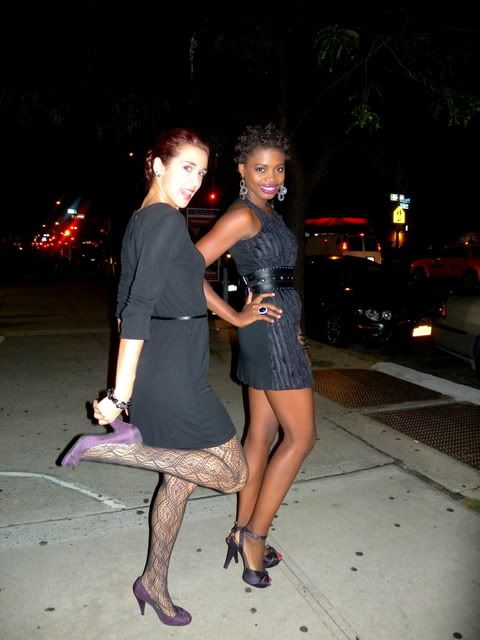 When I said we goofed off, let me give you a few examples. There were times where none of spoke, but we just went around making weird squeaky noises while sitting in the decadent restaurant room. Other times, we tried to practice the perfect laugh. You know… The kind of laugh rich women do when they're entertaining guests, with their diamonds and long beautiful dresses. That is also the kind of laugh Lauren's mom has.
So after making funny noises and ridiculous laughs. I spoke with the assistant general manager about glitter, hula hoop and super powers that involved both. After dinner, not only Lauren almost fall in a water fountain, we spotted a live news station, and started scratching at the glass where they were filming like stray cats going wild. After our scratching, we decided to the "invisible staircase" over and over again. Then, we tried to walk hand and hand and do the walk where everyone moves one leg one direction, then switches. Yea, that's what I meant by goofing off.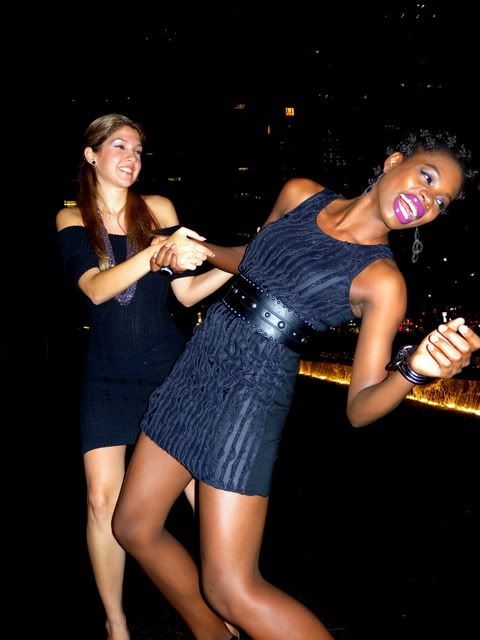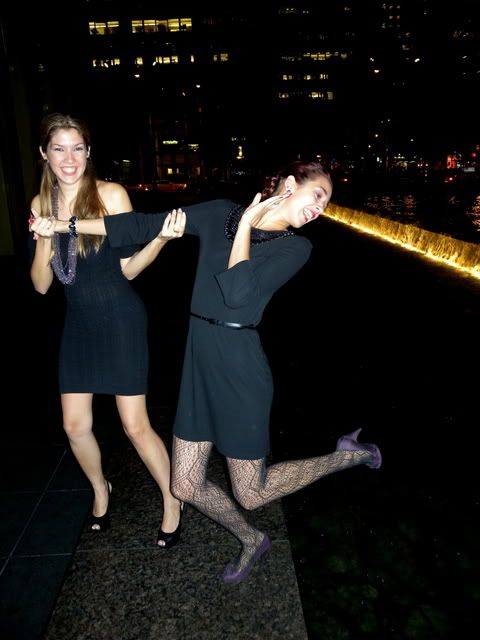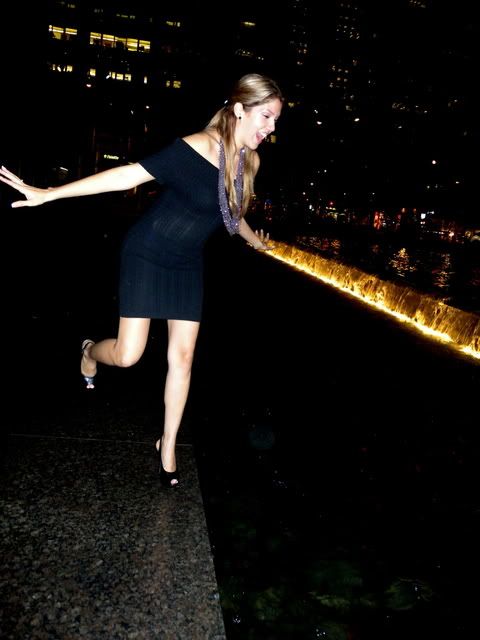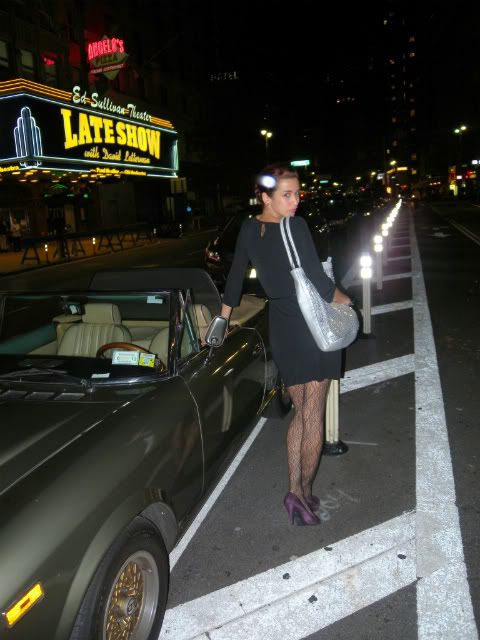 I also made a video explaining full details of our dinner, and part of it is of us getting ready to hit the town. If you think I talk too much, you HAVE to fast forward to where there is only about 1:20 minutes left. I think it's hilarious. Check it out!